PanelClad was founded in 2017 by Jared & Beth Bradford. Jared is a third-generation builder whose parents founded Bradford Steel in 1977. As a metal building project manager/estimator at the family company, he noticed the general simplicity of metal building erection and thought, "There must be a better way." Over a three-year span, Jared brainstormed solutions to common erector struggles such as slow erection times, missed screw holes, sagging girts, rolled purlins, and worker safety. Through this process of evaluation, PanelClad's first panelized erecting system, The Panelizer™, was born.
The Industrialization of construction is among us, There aren't enough skilled workers to keep up with the ongoing demand. Material handling accounts for 40% of labor costs in construction. Our alternate approach is by decreasing the amount of labor needed by implementing equipment & processes which are material handling solutions.
Panelizing isn't a new term in construction, but it is to when it comes to metal buildings! Our equipment is designed to maximize your productivity by combining the material handling & the installation process. No more carrying or lifting panels by hand.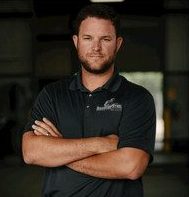 Jared is an Inventor & Developer of multiple patented solutions for steel and sheet metal installation. Experienced Project Manager/Estimator with a demonstrated history of working on several successful design-build Teams, delivering a best-in-class solution for the end-user with a TOTAL project approach.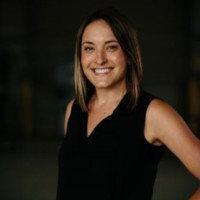 Samuel Flores
Superintendent
Jarrid Kirk
Project Manager
Jarrid is an experienced metal-building expert with over 8 years in the industry as an erector, detailer, and project manager. As a project manager with PanelClad, Jarrid is responsible for designing, detailing, and estimating projects.
Uciel Salgado
Sales & Marketing
Uciel is a charismatic sales and marketing professional highly skilled at creating relationships and maintaining strong business rapport. He is a graduate of Fresno Pacific University where he enhanced his ethical and moral business values to conduct business with good practice.
Kevin Stebbins
Assistant Project Manager
Kevin is a recent graduate of CSU Chico with a degree in Business Administration Project Management. As an Assistant Project Manager with PanelClad, Kevin is responsible for daily estimates, scheduling, and assisting with materials requests.
Megan Barringer
Administrative Assistant
Megan recently graduated from Fresno Pacific with her bachelor's degree in Social Work. She loves helping others and spending time with family and friends. As an office associate at PanelClad, Megan is responsible for managing the accounts payable amongst a wide range of administrative and office management tasks. 
Allen O'Mara
Fabrication Shop Foreman
Speed Without Compromising Safety or Workmanship.
Add manpower instantly while simultaneously impressing clients and increasing job satisfaction for your valuable, hard-working employees.
Material handling is a major cost contributor with low-slope roofing projects, on average up to 40% of labor in the field is spent handling materials.
Accessibility is no longer a concern for large roofing projects. Wherever you have access for loading the roof, the MTX system takes over to transfer the material to the installed position, keeping your workforce on the leading edge and eliminating the wasted labor of carrying materials by hand.