PanelClad was founded in 2017 by Jared & Beth Bradford. Jared is a third-generation builder with 17 years in the industry. As a metal building project manager/estimator, he noticed the general simplicity of metal building erection and thought, "There must be a better way." Over a three-year span, Jared brainstormed solutions to common erector struggles such as slow erection times, missed screw holes, sagging girts, rolled purlins, and worker safety. Through this process of evaluation, PanelClad's first panelized erecting system, The Panelizer™, was born.
The Industrialization of construction is among us, There aren't enough skilled workers to keep up with the ongoing demand. Material handling accounts for 40% of labor costs in construction. Our alternate approach is by decreasing the amount of labor needed by implementing equipment & processes which are material handling solutions.
At PanelClad, our diverse team of dedicated professionals brings together expertise from various backgrounds. With a passion for excellence, we ensure seamless project execution, from meticulous design and detailing to efficient operations and adherence to schedules. Together, we deliver innovative solutions, exceptional service, and unrivaled quality to our valued clients. We take great pride in being one of the very few AC-478 certified companies through international accreditation services.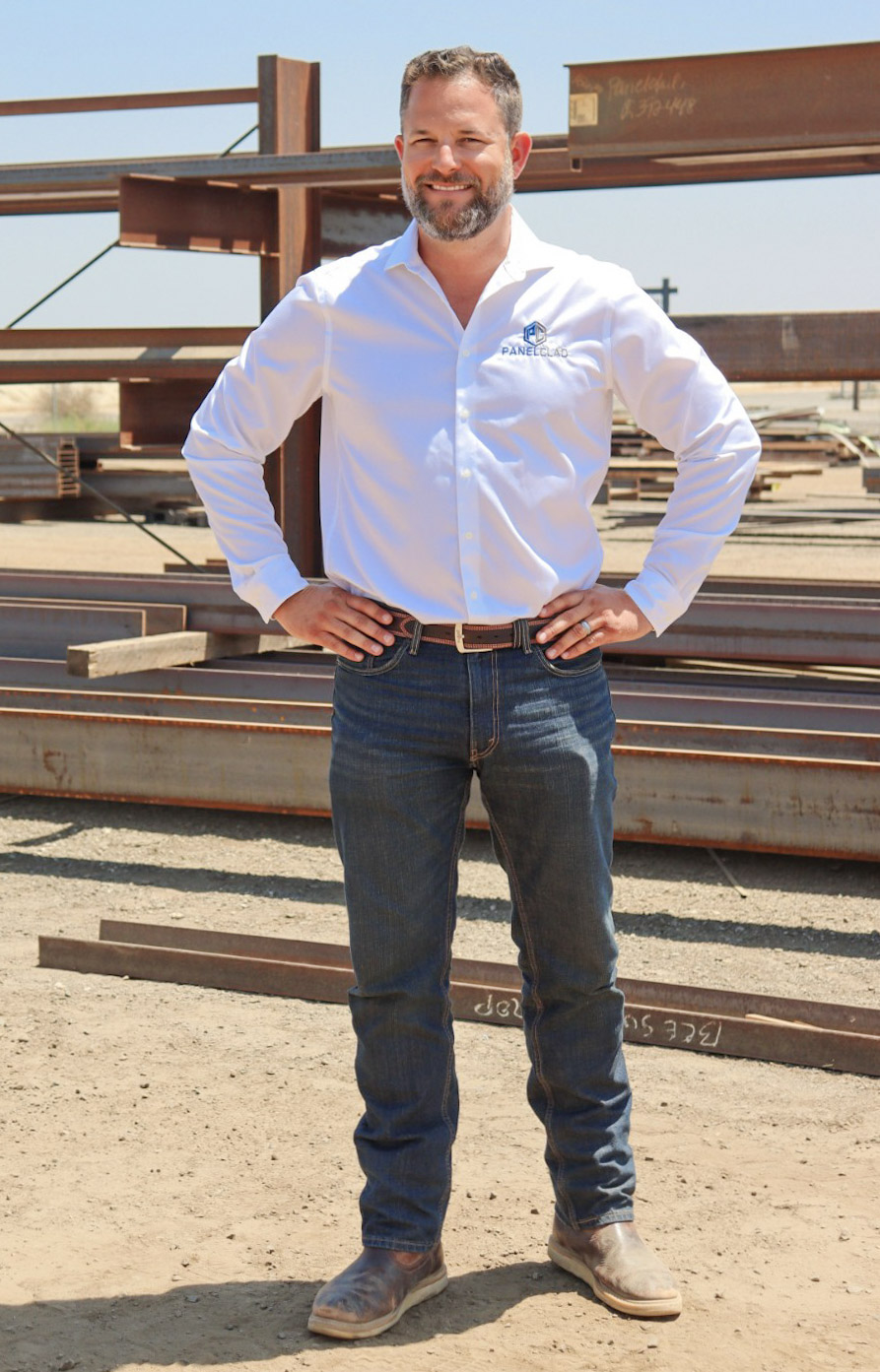 Jared is a visionary Inventor and Developer of multiple patented solutions for steel and sheet metal installation. With a strong background as an experienced Project Manager/Estimator, he has a demonstrated history of working on successful design-build teams. Jared's expertise lies in delivering best-in-class solutions for end-users through a holistic total project approach. As the CEO and Founder, he leads with innovation, driving the company's growth and positioning it as a leader in the industry.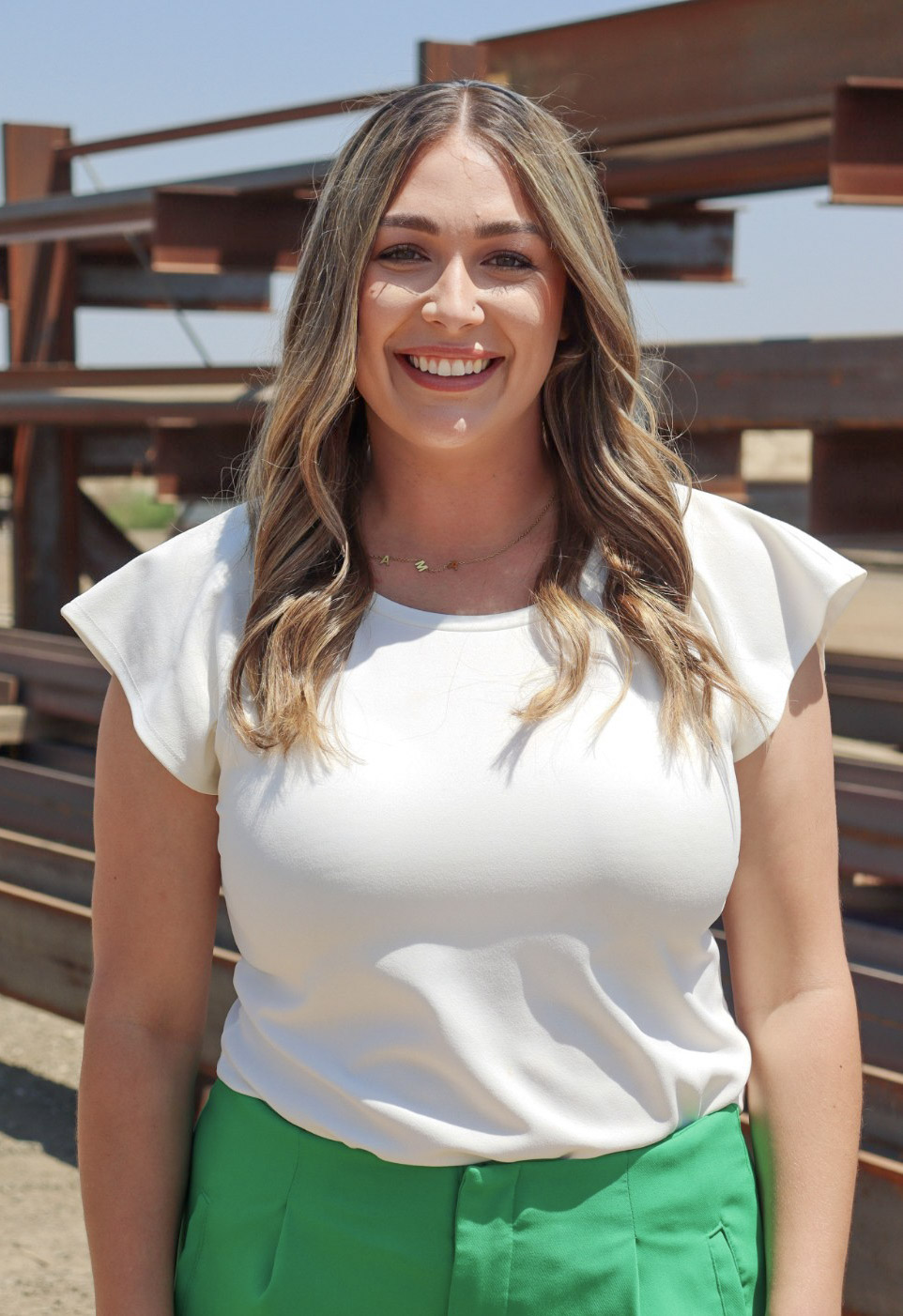 Megan Barringer
Office Manager
Megan's bachelor's degree in Social Work enhances her exceptional organizational skills in her role as Office Manager. With meticulous attention to detail, effective communication, and strong leadership qualities, she excels in overseeing a wide range of administrative functions and ensuring smooth operations within the company. When she's not working, Megan enjoys making new memories with her family and friends.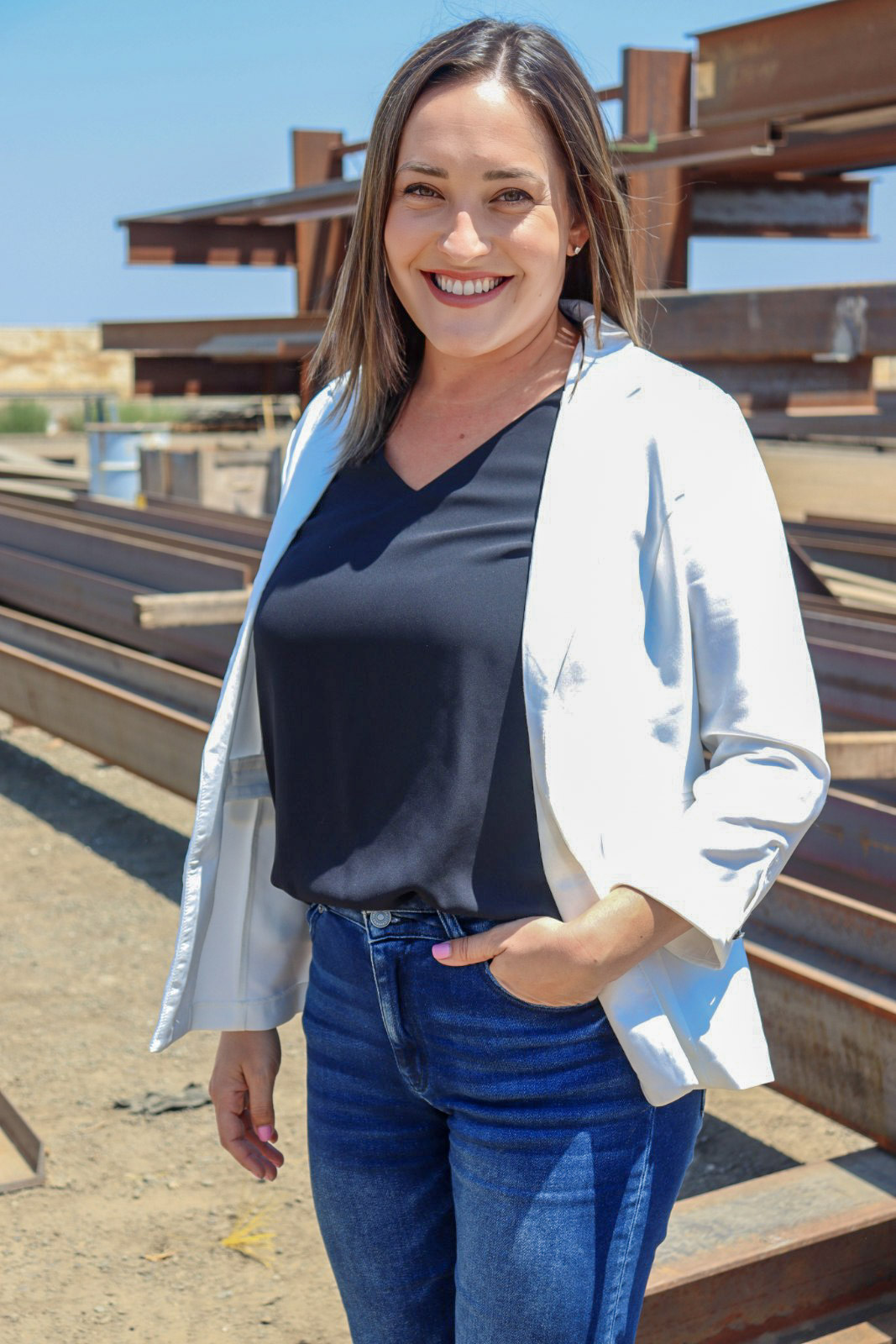 With a master's degree in Psychology, Beth brings a wealth of technical knowledge and leadership skills to her role as COO. Her expertise in areas such as organization, adaptability, critical thinking, and finance make her an invaluable asset to the company. Responsible for a wide range of responsibilities, from overseeing company finances to driving business development, Beth's strategic mindset and strong decision-making abilities contribute to the overall success and growth of the organization.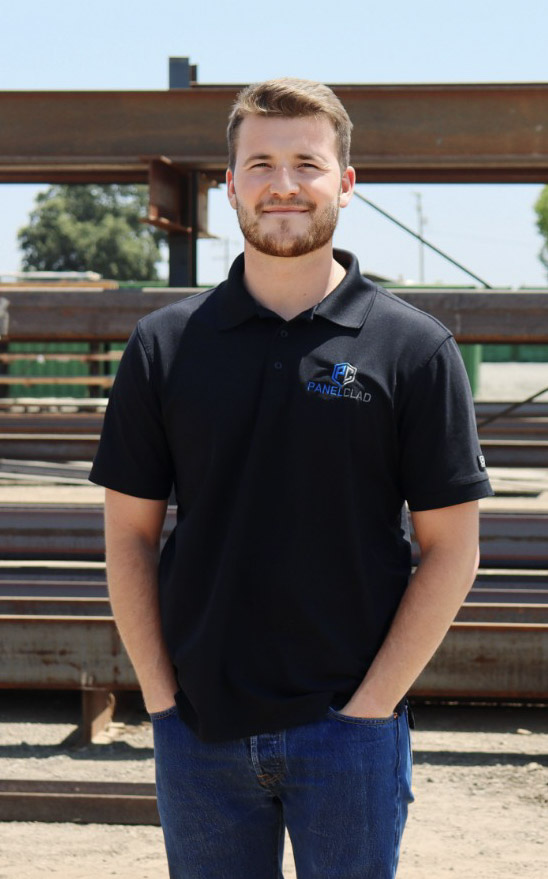 Kevin Stebbins
Project Manager
Bringing a degree in Project Management, Kevin oversees project execution with meticulous attention to detail. Responsible for daily scheduling and assisting with materials requests, he ensures smooth project operations and on-time delivery. Kevin is a proactive problem solver, adept at navigating challenges and collaborating with cross-functional teams to drive successful outcomes. Outside of work, he enjoys engaging in home projects and playing golf.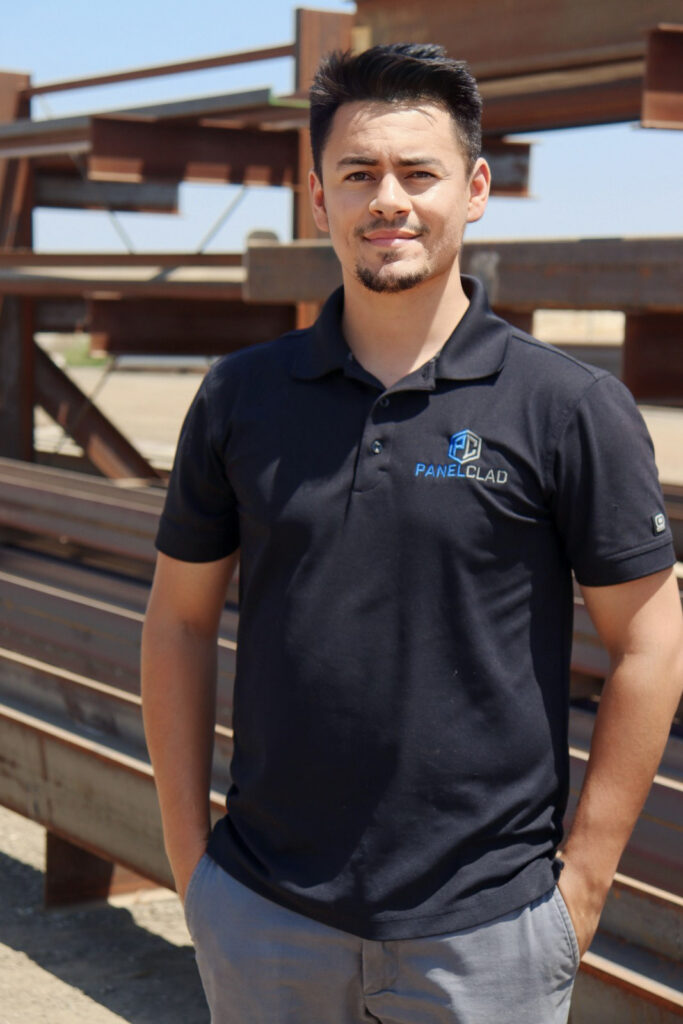 Uciel Salgado
Business Development/ Training manager
A results-oriented Business Management graduate, Uciel is dedicated to driving growth and cultivating talent within the organization. With a proven track record, he possesses expertise in identifying strategic opportunities, building partnerships, and expanding market reach. Uciel's proficiency extends to designing and implementing comprehensive programs that maximize employee potential, fuel innovation, and achieve sustainable business goals.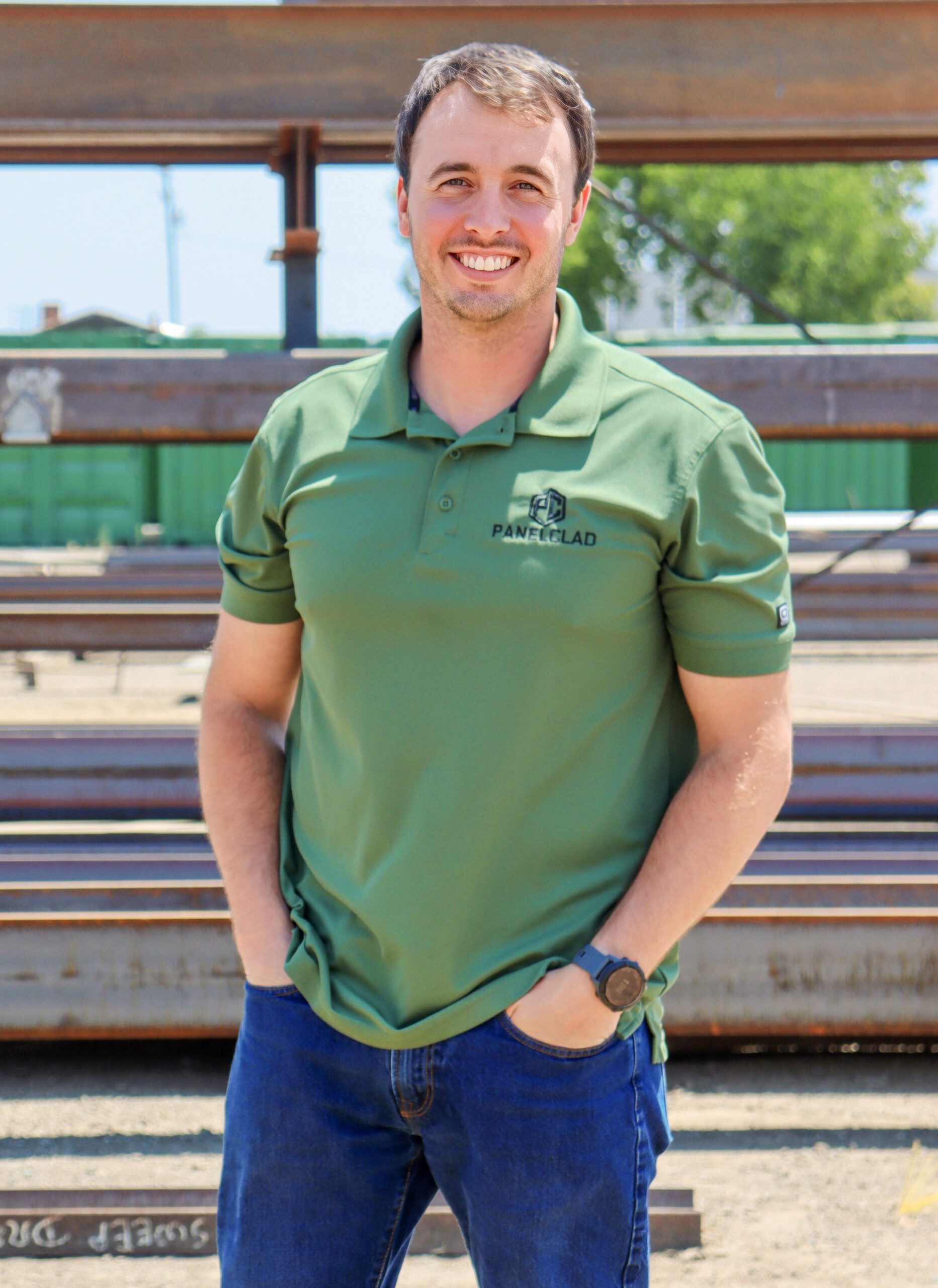 Jarrid Kirk
Project Manager/ Detailer
With over 9 years of experience as a metal-building expert, Jarrid brings a wealth of industry knowledge as an erector, detailer, and project manager. His expertise spans designing, detailing, and estimating projects, ensuring precision and accuracy throughout the process. Jarrid's meticulous approach, combined with his deep understanding of metal-building construction, enables him to deliver high-quality results. Outside of work, Jarrid enjoys hiking and spending time with his son.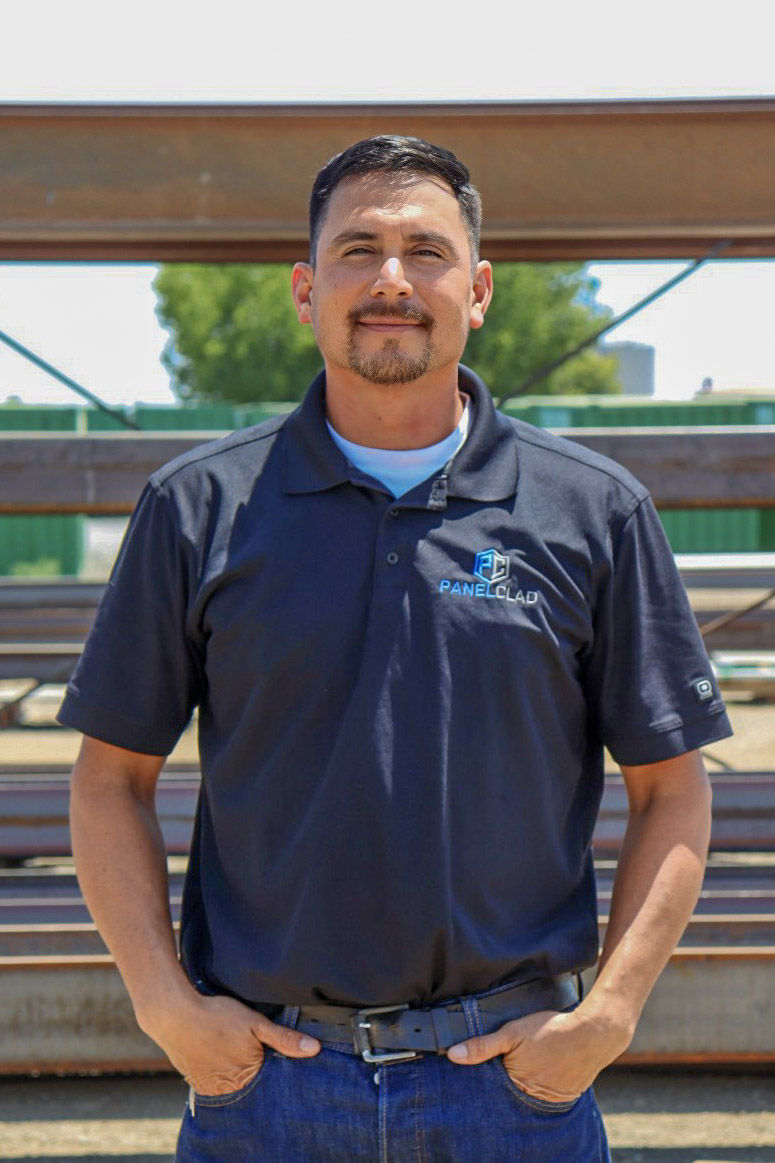 Samuel Flores
Superintendent/ safety manager
With over 15 years of experience in the metal building industry, Samuel brings a wealth of expertise and a diverse skill set to his role as Superintendent. He is not only committed to ensuring projects are on schedule and completed to the company's high standards but also prioritizes safety at every step. Samuel's diligent approach to safety measures ensures a secure work environment for all team members. Additionally, he actively invests in the development of other employees, sharing his knowledge and experience to foster their growth within the industry.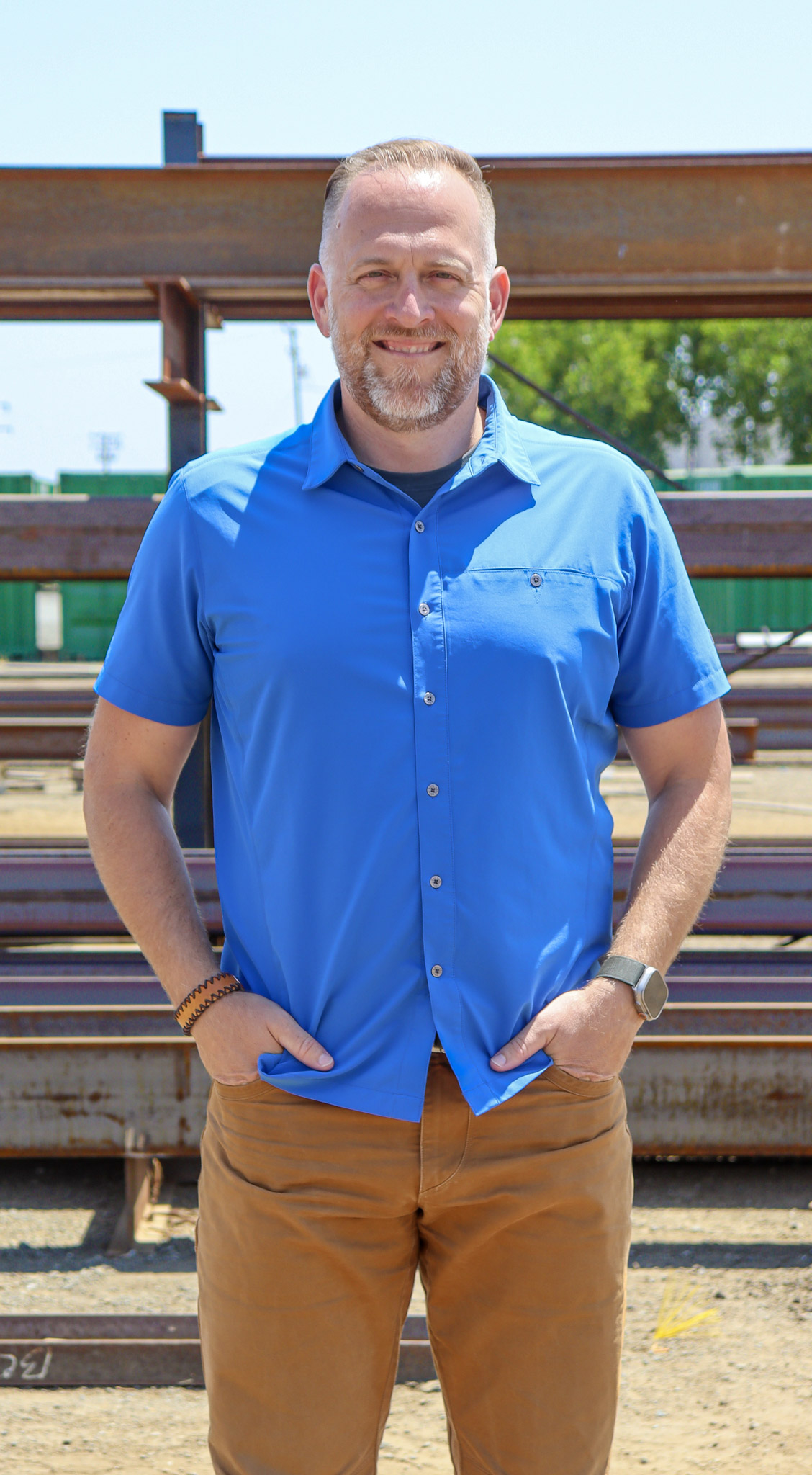 Brett McClincy
Operations Manager
With over 20 years of experience in the general contracting business as a project manager and estimator, Brett brings a wealth of expertise to his role as Operations Manager. He plays a crucial role in overseeing and managing daily operations, ensuring efficient progress and strict adherence to schedules. His meticulous attention to detail and strong organizational skills enable him to effectively streamline processes and optimize workflow, leading to successful project outcomes. Brett's expertise in operations management allows him to identify areas for improvement and implement strategies that enhance productivity and efficiency across the board.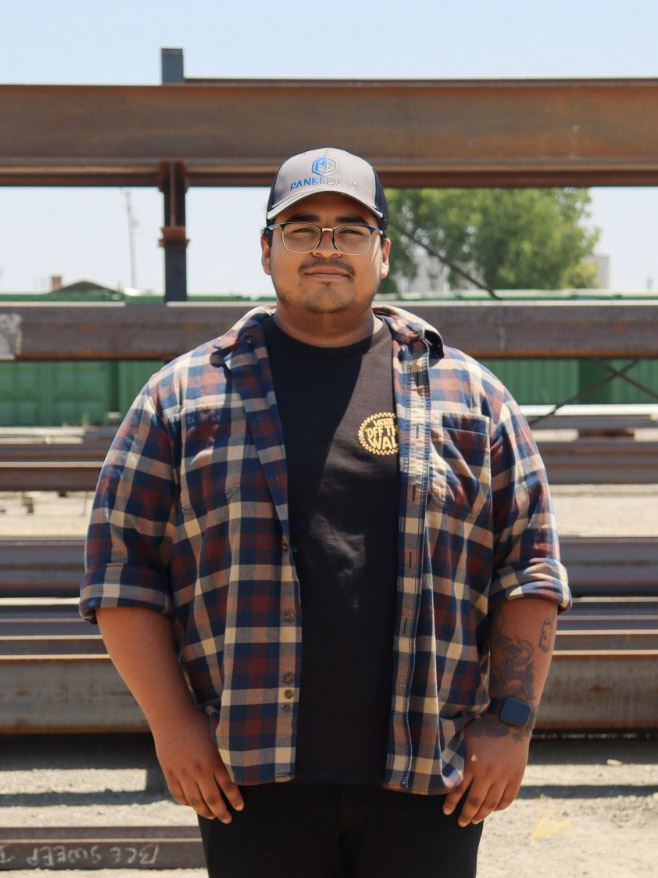 Ruben is a highly skilled and versatile designer at our company, bringing a unique background as a welder fabricator to his role. With a keen eye for innovation, Ruben's journey into design began when he discovered his aptitude for using SolidWorks. Through self-guided learning, he honed his skills with the program and now applies his expertise to design cutting-edge equipment for our organization. Ruben's hands-on experience in fabrication provides him with valuable insights that he incorporates into his designs, resulting in functional and efficient solutions.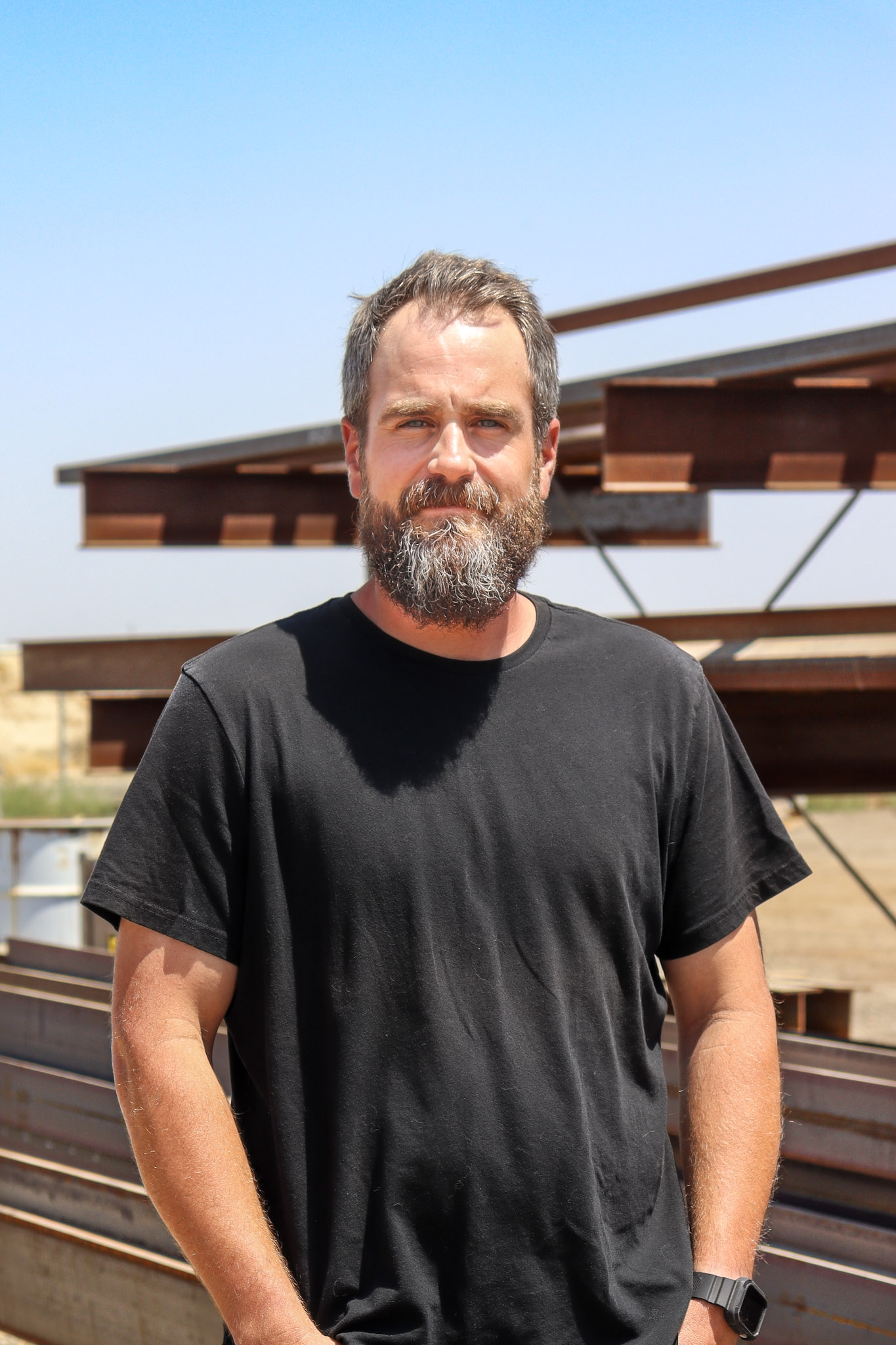 Matt Ringel
Superintendent
With a background as a business owner, Matt understands the importance of quality work and representing the company well. His experience and knowledge make him an ideal point of contact for coordinating with other contractors. Matt's strong interpersonal skills and attention to detail allow him to effectively communicate and collaborate with various contractors, ensuring seamless project coordination. His commitment to delivering high-quality results and maintaining excellent relationships reflects his dedication to achieving project success. 
Rigoberto Ruiz
Fabrication Shop Manager
Drawing from his background as a Civil Engineer, welder, and erector, Rigoberto brings a unique blend of technical expertise to his role as Fabrication Shop Manager. His extensive knowledge of fabrication processes and adherence to industry standards allows him to oversee shop operations, ensuring the efficient production and delivery of high-quality fabricated components. Rigoberto's experience in various roles within the metal building industry positions him as a valuable resource for optimizing fabrication processes and enhancing productivity.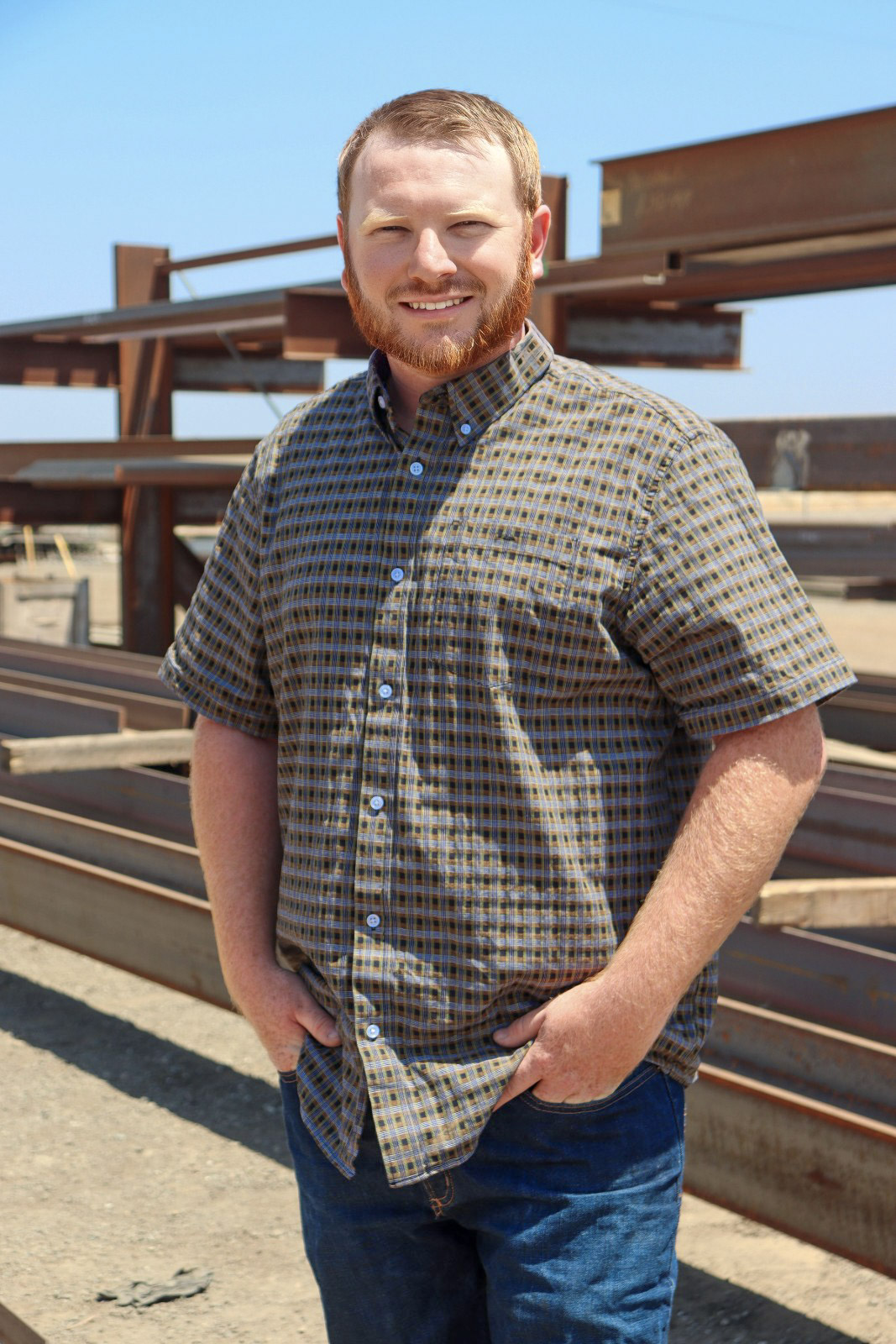 As our dedicated logistics specialist, Garrett plays a crucial role in ensuring the smooth flow of equipment and materials to and from job sites. With his expertise in coordinating transportation and managing inventory, he efficiently handles the logistics operations. Garrett's background in welding, fabrication, and mechanical work adds to his versatility, as he can troubleshoot and fix equipment when needed. His attention to detail and organizational skills enable him to account for materials accurately and ensure timely deliveries.
Speed Without Compromising Safety or Workmanship.
Add manpower instantly while simultaneously impressing clients and increasing job satisfaction for your valuable, hard-working employees.