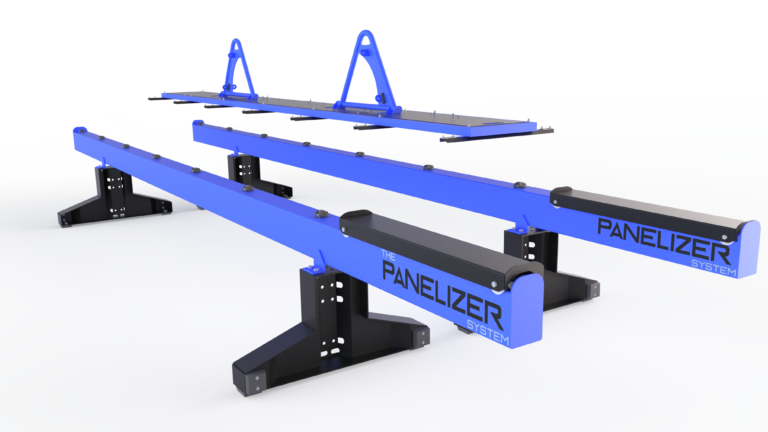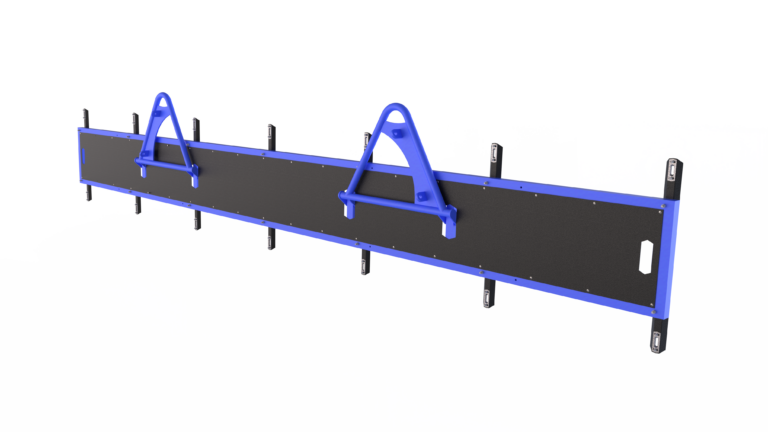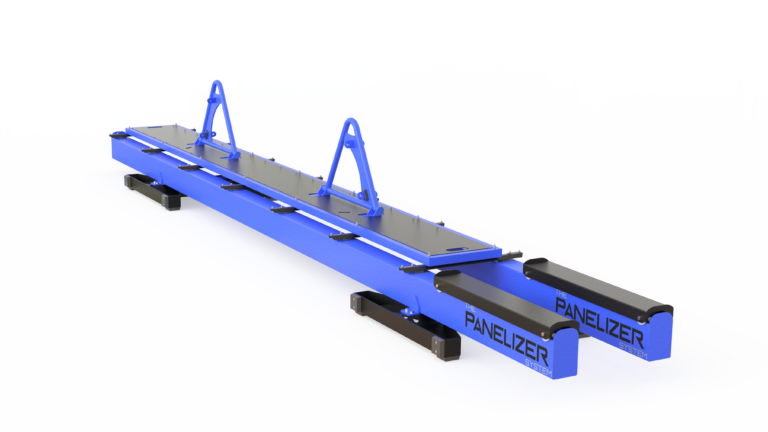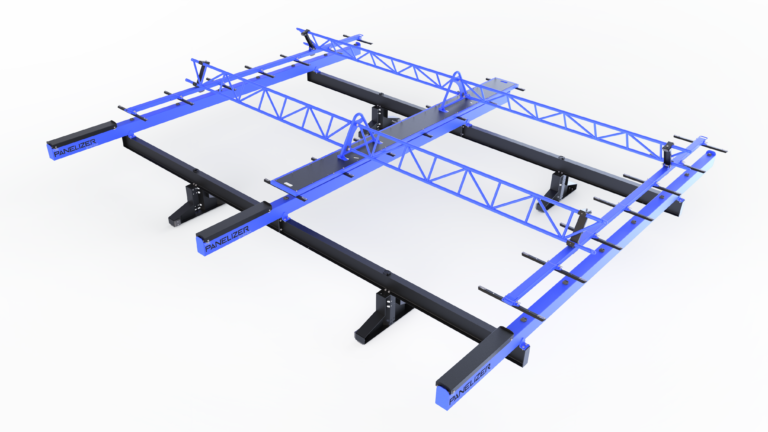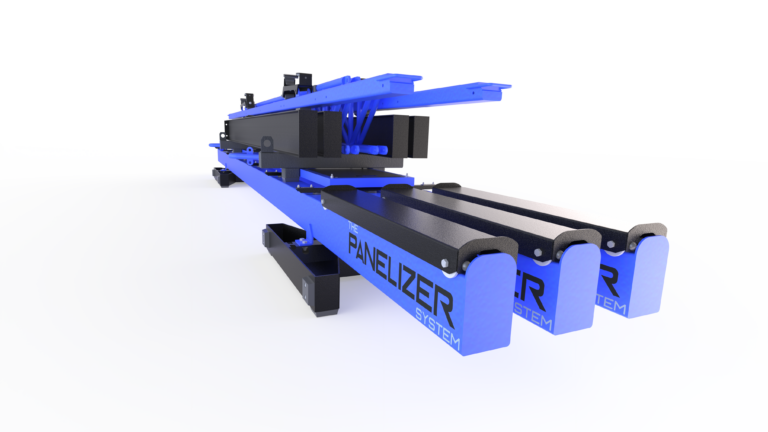 We designed a work deck that supports a full bundle of material. Our carts roll the material back and forth to build panels for lifting by machine, not by hand.
Modularity is key to workmanship, and key to our process. Roll-formed panels are precision made through the roll-forming process, We use this precision to our advantage. Each panel is held to module with our interchangeable cap & block profiles, made specifically for the panel you're installing.
When lifting the panels, they are firmly compressed from the cap & block profiles, this holds the panels to module, and perfectly straight with our .06" deflection tolerance.
specifications
Lift wall panels with a reach forklift and drive them right into place
.06" Vertical deflection criteria keeps walls and screw-lines perfectly straight
Used for installing any exposed fastener panels
Shake out 45' Roof panels with just 2 men
Reduce your exposure to leading edge roofing falls by up to 86%
Zero added holes, scuffs, scratches or dents on your material
Our floating fastener design gives flexibility for pilot holes
Our CNC Manufacturing process guarantees components to be precise & accurate
Perfect for stack joints & two-tone walls
Designed to work & install roof panels that are dead flat, full vertical walls, or anywhere in between
Resources