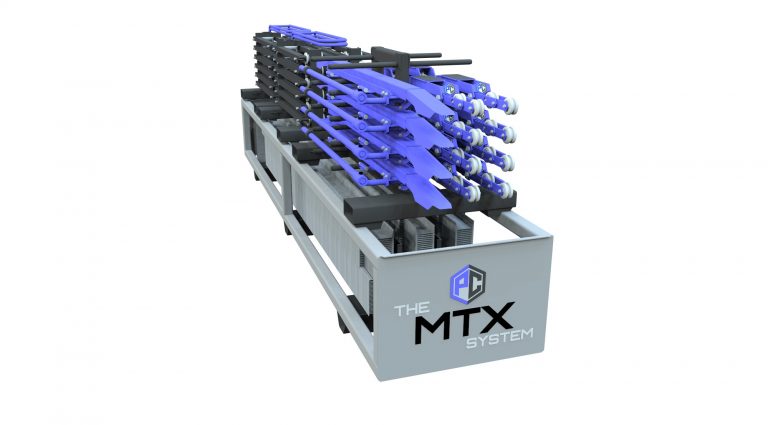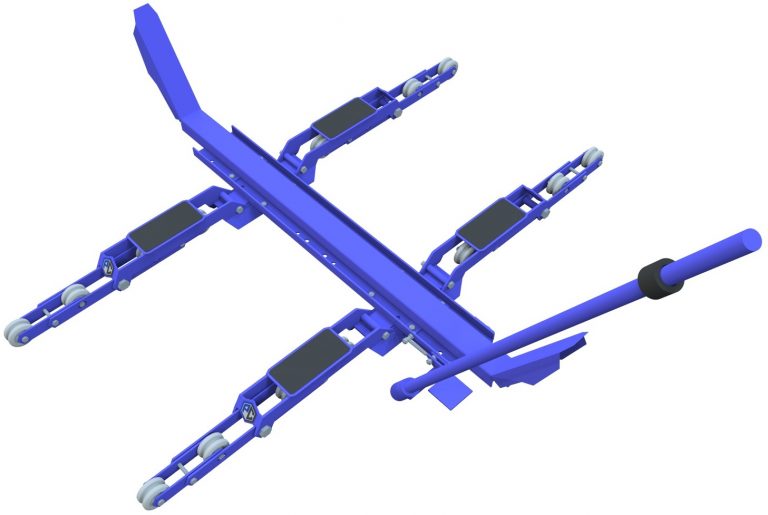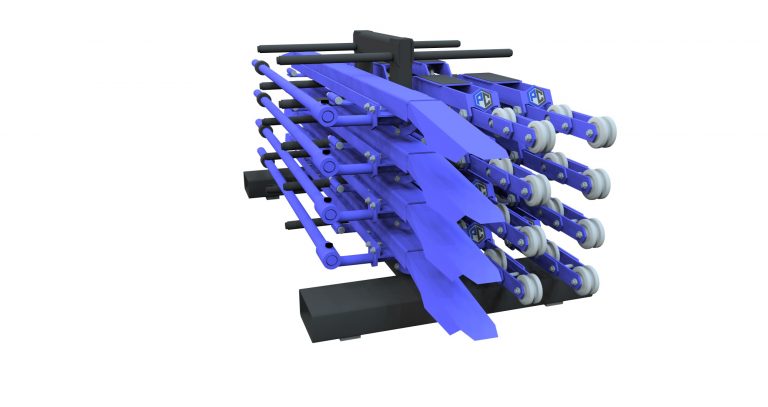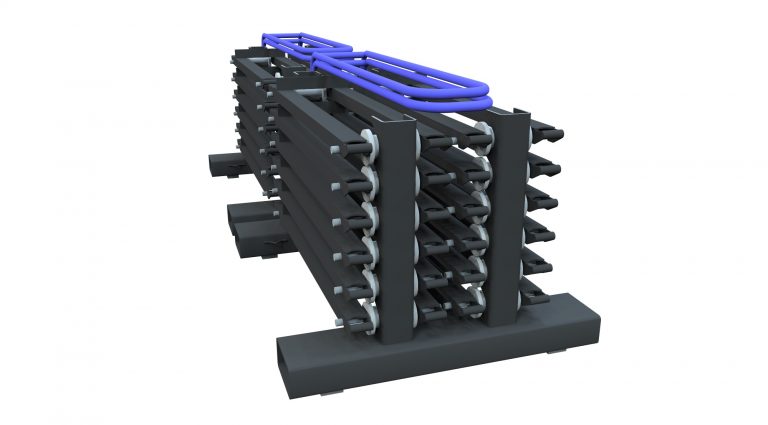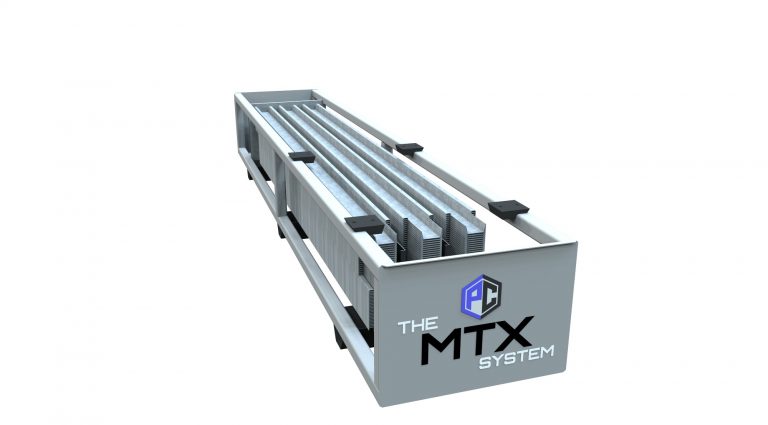 The system is designed with an interlocking modular rail system that allows the incoming material to be loaded & staged for use, then transferred up or down slope to its corresponding lane with the transfer, then advanced continuously to the leading edge.
Our process of being able to roll material in a longitudinal or transverse direction eliminates the need for long-reach cranes, roof access openings, or pre-loading bundles on roof secondaries. No matter the width of your roof, we can transfer your material where it's needed for installation.
Another added benefit for the erector is that the carts were specifically designed to be used with a push handle so you do not have to hunch over while moving materials. It also doubles as a leverage bar for lifting bundles, meaning you'll never be slowed down when loading the roof. Just place the material on the modular rails and once a bundle is needed, the installer can easily slide the carts under the material and prep for transport.
specifications
Works with standing seam, screw down, metal deck, and IMP roof systems.
Reduce un-necessary foot traffic on your roof
Push material directly uphill and eliminate long-reach cranes
Save labor and equipment costs by moving full bundles on carts
Scratch-proof rail and splice clamp design locks to panel seams
Transfer material uphill, or side to side
1,000# rated load capacity, compliant with MBMA roof panel design criteria
Durable hot dip galvanized and powder coated finishes
Easily move panels, insulation, clips/mastic/fasteners, or tools
Compact skid design to quickly load, unload, inventory, and transport equipment
Resources